You've heard of them, you've seen them in your parent's wallets, you might have even dreamt of them – but now you're at a point that you can finally get your own credit card.
First of all, congratulations! Not many Filipinos have credit cards in the Philippines. Many don't like the strict requirements or are scared of not being able to pay their bills. However, if you're one of the few who dares to do so, a credit card is a great financial tool to have in your pocket.
In this article, we're going to talk all about credit cards in the Philippines: what they are, what they're good for, and all the ones you should look out for.
What is a Credit Card?
As we fondly keep on hearing, a credit card is simply cash on steroids.
Everything you can do with physical, paper money, you can do with a credit card. Plus, you have the bonuses of accessibility, perks, and the experience of not having to do that awkward pause where you look for the appropriate bills and pennies to pay for your groceries in the supermarket.
Except, you're using money that isn't yours yet. Not really. A credit card functions much like a small, short-term loan; you borrow money from a credit card company, they front you, and then you better pay them back — or else you suffer the consequences.
That's why for every credit card account, there's a 'credit limit' — which is the upper limit of the amount that the bank is willing to lend you. These are personalized and are set to avoid reaching large debt. You are also expected to return the amount you have borrowed about a month after use, otherwise, you will incur late-payment charges and interest.
How Does a Credit Card Work?
That sounds incredibly convenient, but how does everything work?
When you use your credit card for shopping, paying bills, buying gas, or guilt-ordering your third FoodPanda order for the day, all of it happens online, through a vast financial network that is primarily composed of the merchant and your bank.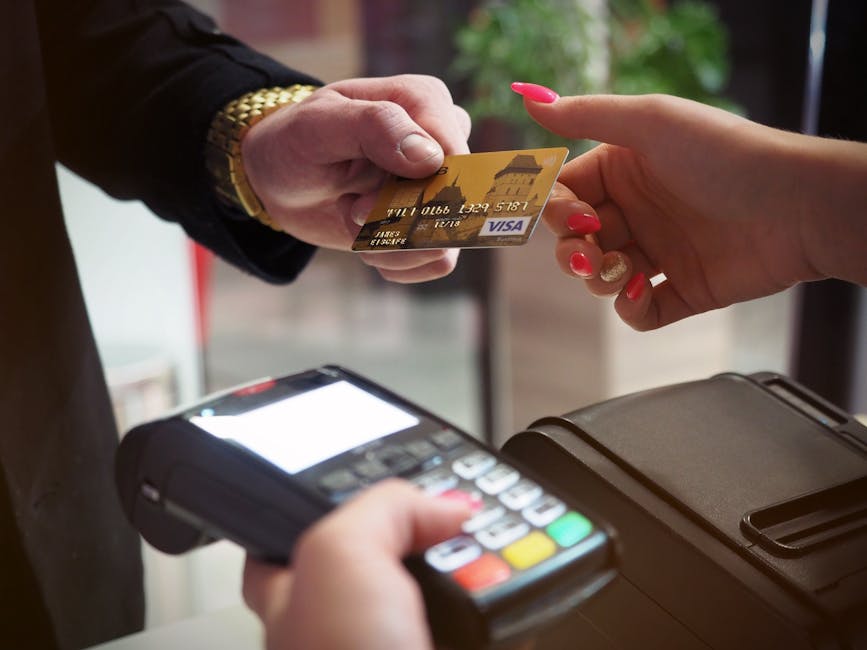 Take the example of your third FoodPanda guilt order. The process is simple in concept but complicated in practice. Simply put, when you used your credit card, the network contacted your bank and asked it to pay the restaurant you ordered from and FoodPanda.
Your bank then looks at your credit records and determines if you're trustworthy enough to grant a loan. They will "verify your credit card information," in more financial terms.
After you're deemed eligible and trustworthy, your bank then covered the payment, while they will deduct the amount you borrowed from your available credit. Things go on like this for every purchase and transaction that you made with the card.
At the end of the month, your bank will then come to collect. They will issue you a statement containing a record of your transactions, your minimum payment, due date, etc. Within an allotted time, you have to return the money you owe to the bank.
If done on time, great! Everybody is happy, and you can keep on using the card freely. However, if you don't pay on time, you will have to repay the remaining balance, plus a hefty penalty and a steep interest rate.
This extra interest rate that you have to pay is calculated through the annual percentage rate or APR. This not only includes the interest but the yearly fee of your card (if applicable).
What is a Credit Score?
A credit score is used to define someone's creditworthiness. Basically, it's a numeric score of how likely these banks will trust someone to give them back their money.
In the US, this creditworthiness is given a unit, usually expressed in numbers from 0 to 1000. The US uses multiple credit score ratings, although they all mean the same thing. Typically, credit score ranges from numbers 300 to 850, with 850 representing the best credit score. However, there's also the Fair Isaac Corporation's credit scoring system, or FICO score, and more.
In the Philippines, you can get your credit score by going to the Credit Information Corporation (CIC) website and filing a request. The numerical range for credit scores in the country is 300 to 850.
Credit scoring is a form of risk-based pricing that banks on the likelihood of borrowers to repay their debt. Thus, a high credit score will net you better interest rates and a low one will mean higher rates.
Your credit score is typically based on how much obligation you have, how long you have had a credit history, payment history, credit mix, and new credit. For small businesses, the basis of their credit score is their payment history, business registration details, public filings, and other details available in their credit report.
Pros and Cons of Having a Credit Card
While credit cards in the Philippines do have their perks, there are some pros and cons that you have to look out for when deciding to have a credit card:
Pros
Easily accessible in times of emergency.
You have the option to pay in installments.
You can enjoy rewards, discounts, bonuses, and other benefits.
If you immediately report a lost card, you are only liable to pay for the amount limit of a "stolen or lost card."
Cons
There are stringent requirements to acquire a credit card.
You have to pay certain fees that differ in rates for each bank.
If spending is your hobby, credit cards can be tempting to use all the time. It's not good if you want to save money!
If you are forgetful about due dates, you might miss the deadline for paying back the loan, and you will have to pay it back with penalty and interest.
Kinds of Credit Cards in the Philippines
It is important to identify which kind will fit your needs the best when selecting a credit card. In this section, we'll introduce all the types of credit cards in the Philippines you can get.
Standard credit cards
This credit card is the simplest to understand. Like every other credit card, it serves as the owner's line of credit and works like all other credit cards. This kind of card does not provide rewards points or any sort of gimmicks that reward you for its use.
Balance transfer credit cards
This is a type of credit card that is used by people with unpaid debt from other credit cards. Often, these cards have lower-than-usual interest rates, and support transferring debt (thus the name balance transfer)
A user will then transfer debts from a card with high interest to a new card with lower interest rates. Typically, this card has zero interest rate for balance transfers. This gives the user more time and greater financial leeway to pay the debt.
Low-interest credit cards
This type of credit card is used to hook customers in and then lock them in the service.
Usually, cards like this have attractive low-interest rates for the first year after issuance. However, their interest rates likely increase after the first year, so make sure that you know when they start charging you with a higher interest.
Credit cards with rewards programs
If you are looking for extra benefits for every swipe, then credit cards with rewards points could be what you are looking for.
Cashback credit cards
For every transaction, you earn a small percent of the amount you just spent. This is ideal if you plan on using your card frequently.
General reward points credit cards
Just like having a cashback, these credit cards offer benefits after having accumulated several points. You can then exchange these points for chosen items or services.
Airline mile or frequent flier credit cards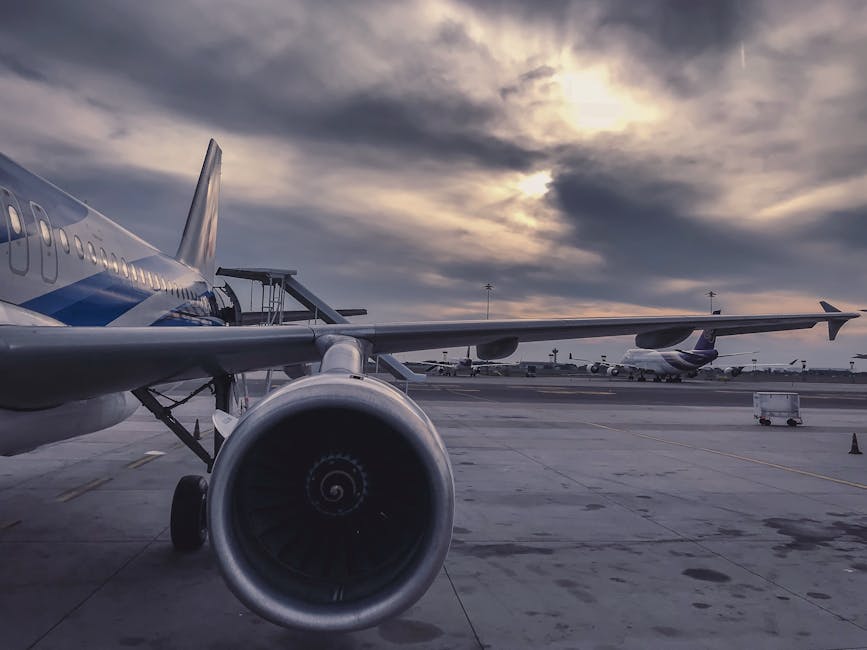 What sets this type of card apart is that rewards are specifically tied to your frequented airline company.
Airline Specific credit cards
For frequent fliers of a specific airline, the bonuses you receive with this card can be anything from a plane ticket to services you can receive onboard the plane.
General airline miles cards
If you like air travel but prefer not to stick with a single airline, these cards can use your accumulated points for benefits provided by any partner airline. The bonuses you get with this card may not be equivalent to the points you get when using airline-specific credit cards.
Bad credit and credit repair cards
Secured credit cards
Secured credit cards are usually issued to people with low credit scores. As a safety net, banks will ask for an initial cash deposit to approve your line of credit.
Prepaid credit cards
Like debit cards, prepaid credit cards will only let you spend a maximum amount of credit already available to the card. You usually won't have to pay for additional charges, and you can reload your card anytime.
Specialty credit cards
With features similar to a standard credit card, these cards cater to a specific audience with their rewards and benefits.
Business Credit Cards
If you want to organize your personal and business transactions, this card is ideal for business owners is a must-have. Typically, their features range from expense management, higher credit limit, and rewards relevant to a business.
Student Credit Cards
Often used in countries where student loans are available, these credit cards are perfect for students who are only beginning to familiarize themselves with a healthy credit history. College students utilize these for their expenses and tuition.
Top 5 Best Starter Credit Cards in the Philippines
While there are many banks, brands, and kinds of credit cards to choose from, we have curated a list of easy-approval credit cards in the Philippines that we think are the most friendly and suitable for beginners.
Link to another article.
1. Citi Simplicity+
Type: Low-interest + general rewards point credit card
The Citi Simplicity+ is easy to qualify for, with its monthly income requirement of Php 15,000 for multiple cardholders and Php 20,833 for first-timers. It offers zero fees for late payments and over limits.
Instead, cardholders have 10% of interest charges reduced when they get to pay on time. With an interest rate of 2% and a lifetime-free annual fee, Simplicity+ proves to be one of the best and most recommended beginner cards.
Features
For the first 2 years since acquiring the Simplicity+ card, you are entitled to 0% interest on installment transactions.
You can also enjoy a 0% annual percentage rate (APR) for balance transfers and purchases during the first 18 months. Do note that afterward, the APR increases from 14.74% to 24.74%, depending on your credit score.
Additionally, the card comes with freebies and other deals available in over 90 countries, including the Philippines. Discounts up to 50% can be enjoyed in partner restaurants within Metro Manila and partner airline and hotel companies.
Best for: Frequent users and bonuses
2. Metrobank M Free Mastercard
Type: Balance transfer + general rewards point credit card
The Metrobank M Free MasterCard is another card that is free of the annual charge. With a required minimum yearly income of Php 180,000, this card is friendly for both professionals and first-time cardholders. You can also enjoy bonuses and rewards at M Here and M Credit Card partner merchants.
Features
The M Free MasterCard boasts a 0% interest on installment purchases for the first two years. You can also spend a daily amount of Php 2,000 and pay utility bills with the hassle-free Billls2Pay feature. With its heightened security features, you no longer need to fear fraudulent scams. You may cash out at the nearest accredited ATM.
This card charges balance transfers at a low interest rate. Big purchases such as gadgets, travel fares, or tuition will incur zero installment fees from 3 to 24 months since purchase. Supplementary cards are available for family members as well.
Best for: Big purchases
3. PNB Zelo
Type: Low-interest credit card
If you are on a budget, then the PNB Zelo Mastercard might be the card for you! You can easily avail of the card as it has the lowest annual income requirement on this list with Php 120,000.
Additionally, you can enjoy its zero yearly fee, interest rates, late charges, and over-limit fee protection.
Features
With a low finance charge of 1.88% and a low minimum amount due, the Zelo already stands out compared to other credit cards in the market. If you plan on availing of PNB Supplementary Credit Cards, you can also relish the benefit of a free annual fee.
One of its best feature is that it boasts an online and globally-known reputation, you can pay for your international transactions in Peso.
Best for: International Transactions
4. PSBank Credit Mastercard
Type: Low-interest Credit Card
The PSBank Credit Mastercard is a beginner-friendly credit card to look out for. It requires a monthly income of Php 15,000, offers a zero annual fee, and has an interest rate of only 2%.
Features
The PSBank Credit Mastercard allows cash advance with its Cash Rush feature. It also offers a 0% Installment Program. With its chip card technology and (One-time password) OTP system, you can experience contactless and secure online shopping.
Best for: Online shopping
5. AUB Easy Mastercard
Type: General rewards point credit card
The AUB Easy Mastercard is known for its flexibility. With no annual membership fee and a zero interest rate for new purchases, it has become one of the client favorites in AUB.
While its monthly income requirement is Php 21,000, the highest in this list compared to the average Php 15,000, it still has a loyal user base because of its flexible due payment schemes.
Features
The AUB Easy Mastercard gives customers the freedom to choose their payment schedule. The liberty is offered to clients on when, how much, and how many times one can settle their dues in a month.
Another feature to look out for is the rewards points you can earn for every transaction. Typically, for every P20 spent, you can easily get one point.
Best for: Payment schedule flexibility
Getting Your First Credit Card in the Philippines
Credit cards are amazing financial tools; not only do they offer you unfettered accessibility for most uses, most of them also have payment schemes and perks that you can use to leverage your resources. However, just make sure that you pay on time, or you'll face pretty strict penalties.
To make your choice easier, we've rounded up the best credit cards for you!
Your first credit card might be an intimidating affair, but armed with the right knowledge you will realize that this is just another step further into your adulting Pinoy life. With this article, you have everything you need to choose your first credit card. Good luck!