NFT games in the Philippines are all the rage right now. From "the future of gaming" to a "scam waiting to happen," there are a lot of opinions regarding these "play-to-earn" game systems.
If you're like us, then you might not have known what to think about NFT games when they started, and we don't blame you.
There's a lot of hype out there – and precious little solid information. You need to learn everything about it if you want to make sound decisions, especially if you're planning to invest in Axie or a different NFT game.
This article will discuss everything you need to know about Play-to-Earn NFT Games in the Philippines.
Explaining Non-Fungible Tokens (NFTs)
Before we talk about NFT games, we should first understand what NFTs actually are.
Non-Fungible Tokens or NFTs serve as a digital asset that records and verifies the ownership for all kinds of digital media.
From art pieces, kpop photocards, and virtual plots of land that only exist on the internet to almost anything mildly creative –you can create, trade, and own NFTs for it.
The name itself tells us what it's for: the term "non-fungible" can give you a clue about the NFT's purpose.
Essentially, "fungible" refers to replaceability and interchangeability. If something is 'fungible,' you can replace it with something of the same thing or equal value.
Take for example Bitcoin or regular money (PHP). Just like how Pesos can be broken down into centavos, Bitcoin can also be broken down into smaller chunks of itself, also called a 'satoshi.'
In short, non-fungible tokens are something that is unique in and of themselves. No two NFTs stand for the exact same thing – each one represents different items of differing values, which means that you can't 'break it down' or exchange one for the other so easily.
Today, NFTs are being used to prove the ownership of something: kind of a certificate that says 'this person owns this thing.' Except that it's unhackable and unreplicable, unlike actual certificates which can be forged.
To fully implement the uniqueness of NFTs, it uses blockchain technology.
What are NFT Games?
Since we know that NFTs are a form of absolute ownership, the concept of NFT games is now easier to understand.
One of the main issues in the gaming world is that the players don't have the power to do what they wish with in-game items. For instance, they can't directly sell their items to external marketplaces.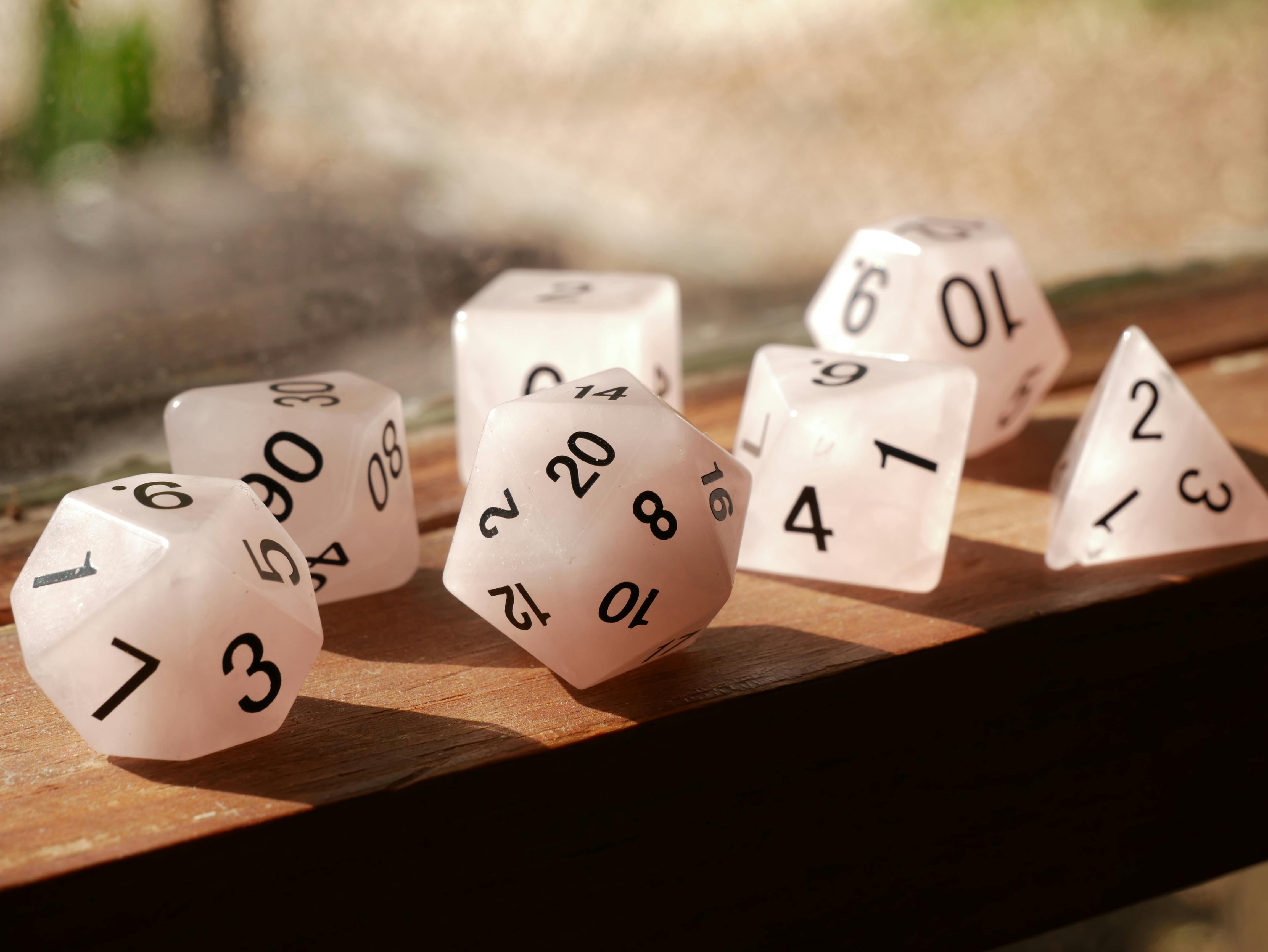 Also, players don't directly earn from the profit of those games.
In the traditional gaming model, players are consumers, and most gains go to the makers. Although players have found a way to earn money with their hobbies (tournaments, live streaming, selling accounts, etc.), at its core, traditional games are very owner-centric.
NFT games use non-fungible tokens specifically to solve these two issues. In-game items (weapons, potions, skins, etc.) are turned into NFTs, which the owners can buy and sell directly. This creates a player-powered economy where players can do with their items as they wish – just like in the real world.
Moreover, these types of games also typically use NFTs as rewards to players for their patronage. The system is also guaranteed to be secure since it's founded on the blockchain and operates much like regular cryptocurrencies.
Nowadays, the Ethereum blockchain is mainly used for these games – how long it's going to stay this way, however, we currently don't know.
These factors create a player-centered ecosystem, where players can directly profit from the game's increased value.
How do NFT Games Work?
As mentioned, NFT games operate under a "play-to-earn" system.
Axie Infinity is a good case study of how NFT games work.
Axies are digital pets which is why the most expensive, unique, or popular features of the pets are in high demand. Players can multiply their initial investment several times should they ever breed a rare Axie because other players will buy them without hesitation.
The money earned from these buy-and-sell transactions is usually in the form of crypto.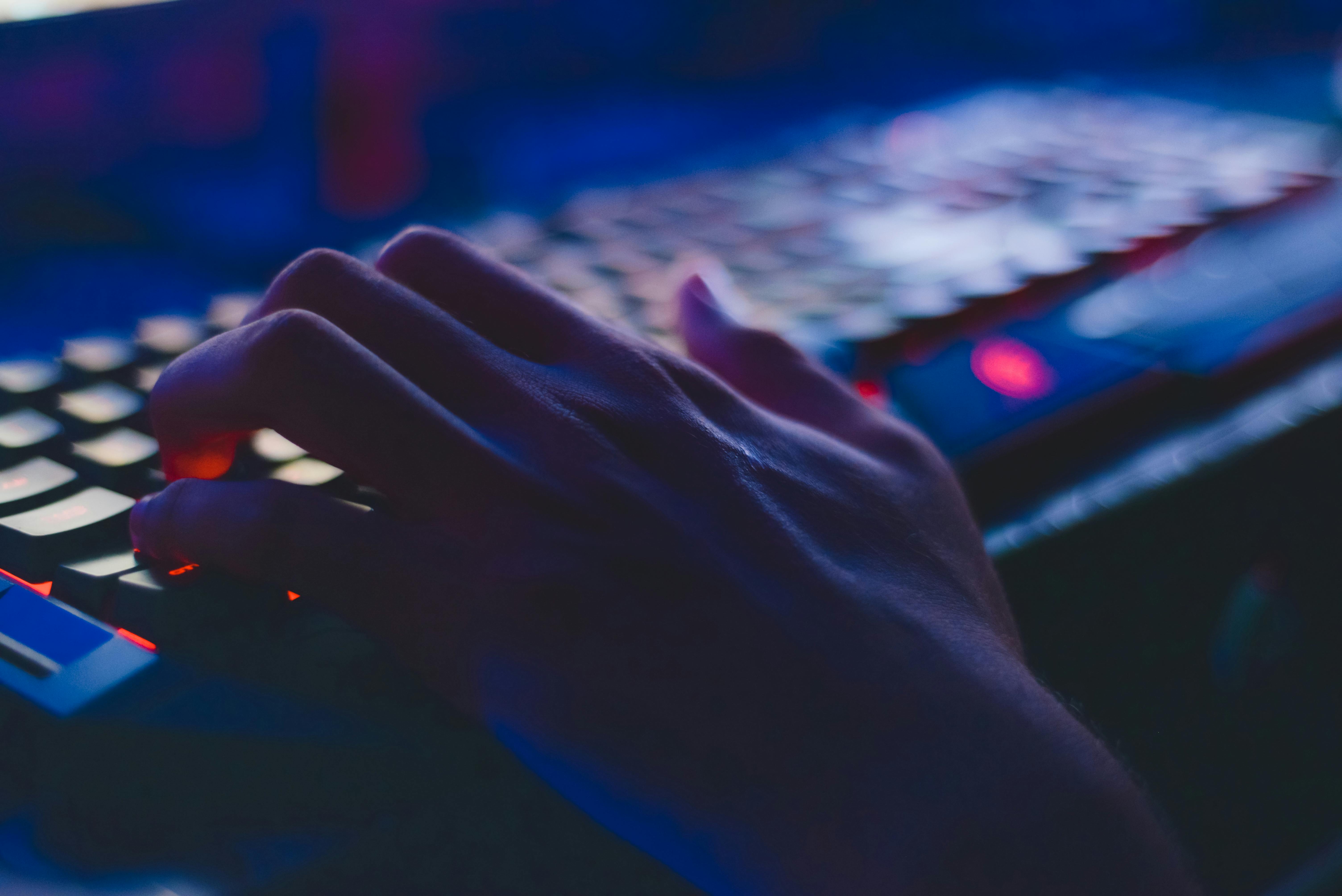 However, you would also need to purchase three or more Axies from the market to start the game.
In this scenario, the Axies and items themselves are NFTs, and what gives them value is a combination of market demand and the value of the game itself.
Axie Infinity also gives a secondary token, the Smooth Love Potion (SLP). These NFT tokens are provided as direct rewards to players for winning in battles and breeding other Axies or converted into real currency.
Axie Infinity is a classic example of how NFT games work, and you will find that many other NFT games follow the same mold.
Can You Really Earn Money from NFT Games?
If you're wondering if you can really earn money from NFT games, the answer is yes – you can earn from well-established NFT games like Axie Infinity.
Unlike the traditional model where your in-game money can only stay in-game, the tokens you earn from selling things and completing game quests have a real-world value that can be exchanged for cash.
However, these games also rise and fall in value, much like cryptocurrency. In general, you can't always expect stable returns from these games, especially if one is still at the beginning stages.
Still, NFT games, in general, are on an upwards trend, meaning they are rising in value. Axie's primary token (AXS) has seen a drastic price increase at 11,369% last September 2021.
The future seems to be bright for gamers, but what about developers?
Unlike traditional gaming models, developers also 'own' more of their own NFT games. Anything on the blockchain, by nature, is decentralized – and that includes NFTs and NFT games. As a result, large companies don't have a monopoly on how a game will run, which gives developers more legroom to work and own the game.
Best NFT Games in the Philippines in 2021
As blockchain gaming is gaining popularity, you might consider learning about NFT games. Luckily, we have a few NFT games in the Philippines where you can make a profit.
Axie Infinity
What is it?
We've already mentioned Axie Infinity in the article several times, and that's because it is the most popular NFT game today.
Axie Infinity has over a million active users. Thousands have already ventured into investing and profit-making due to the demand, popularity, and money-making opportunities present in the game.
You can see the essence of blockchain in the game with the way players are given ownership through NFTs of the digital pet characters of the game. Like any other NFT, these digital pets are also traded and sold for tremendous profits in the Axie Marketplace.
Axie also uses in-game tokens as rewards. In-game tokens such as Smooth Love Potions (SLP) and Axie Infinity Shards (AXS) are the usual tokens that you can trade for real-world currency.
How Much Do You Need to Start?
Before anything, you must first purchase an Axie NFT to play Axie Infinity.
In the Axie market, Axies are priced around 0.035 ETH and could reach up to 300 ETH. As of writing, this ranges from Php 6500 ($130) to Php 55.7 million ($1.1 million).
You will need to have a team of 3 Axies to start, so if you buy the cheapest Axies that would cost you about Php 19,500.
However, because the price of ETH can often change, you can view the price of Axies yourself to be safe. To estimate your start-up costs, you can go to the Axie Marketplace and visit the Axie section.
Using the sorting option from the drop-down menu, you can choose to look into the lowest prices and filter the characters to "adults."
You can also use filters if you have a specific kind of Axies in mind for your team. You will then see the prices in ETH and USD. to calculate the cheapest option to create a starter team, simply multiply the cheapest Axie by three.
How Much Can You Earn from Axie Infinity?
Typically, players earn 150 SLPs (Smooth Love Potion) daily.
You have the potential to earn as much as Php 30,000 – 50,000 every month. Of course, this will depend on the price of the SLP tokens and the time you spend playing.
While the value of SLP is volatile, you can still expect to earn at least Php 3.00 per token today, compared to the SLP price of Php 1.4 when the game started. Prices can reach up to Php 17.00 as well.
However, keep in mind that Axie Infinity has noted a slow decline in value over the last few months.
My DeFi Pet
What is it?
My DeFi Pet, or DPET for short, is another pokemon-like NFT game.
The monster characters in the game can be bred, traded, and collected. These pets also evolve with each new level unlocked, with progression per level influenced by bonus points.
Aside from trading these pets, you can also earn money from in-game events, which reward you with up to $100,000 worth of tokens. What's interesting with this game is that there is a free play option aside from the investment opportunity for earning.
The name "My DeFi Pet" also holds significance. "My" represents the personalization of the game. "DeFi" denotes the reward system that adopts a Decentralized Finance (DeFi) structure. Lastly, "Pet" symbolizes the monster pets, which are the main characters of the game.
How Much Do You Need to Start?
To start playing My DeFi Pet, you will need to have monster eggs. One monster egg can be bought using 3 DPET tokens. Currently, this is equivalent to Php 1,058.41 as one DPET token alone costs Php 352.8.
Aside from purchasing eggs, the DPET token is also used in providing in-game incentives to players. To earn these DPET tokens, you must be active and constantly contributing to the activities of the ecosystem.
On the other hand, some features may also require spending in addition to your monster egg expenses. For instance, breeding the monsters and purchasing game assets will require you to shed some money. Thus, you should at least prepare Php 3000 – 5000 ($60-$100) to get started.
Once you have bought your pet, you will have to farm food to make your monster stronger and progress to higher levels. You can then breed or purchase more eggs to assemble a powerful fleet.
How Much Can You Earn from My DeFi Pet?
As of the moment, you technically can't earn anything in My DeFi Pet.
Unlike Axie Infinity, you can't trade in-game items to fiat just yet, because this game is still at its beginning stages. This play-to-earn feature is expected to come soon.
However, there are three potential ways to earn money in the game when it does arrive.
First, you can sell DPET tokens that you have earned from in-game quests and combats. The tokens can then be converted using the PancakeSwap exchange. You also have to remember that the fight function is not available yet, but it may be introduced in future updates.
Second, you can put the creatures you have been feeding up for auction. If they're rare or strong enough, then you can potentially get high income from bidders as well.
Lastly, you can get as much as $100,000 from season rewards, requiring you to have 10 legendary pets at the highest level.
Cryptoblades
What is it?
Along with Axie and DeFi pet, CryptoBlades is among the growing NFT games in the market today. Similar to Farmville, you can expect to be raising your pets and sowing land in this game. Additionally, while Axie runs on Ethereum, CryptoBlades uses the Binance Smart Chain (BSC).
For beginners, CryptoBlades can be very accessible as it can be played in web browsers. Like most NFT games, it also makes use of the play-to-earn model.
How Much Do You Need to Start?
Typically, you will need to spend on recruitment, forging, and reforging, which depend on the price of $SKILL.
For instance, if you have one weapon to 4 characters ratio, you will be spending approximately 1.752 SKILLS or Php 4,961.00.
For four weapons to 4 characters ratio, you could be spending 2.1267 $SKILLS or Php 6,025.36.
Furthermore, this game's token is still very volatile, so costs for forming a team are still a potential risk. We don't recommend taking out loans to invest in any games, much less this one.
How Much Can You Earn from Cryptoblades?
As of writing, in a 4-character setup, you can earn as much as Php 803.72 per day if you are using 40 stamina per character.
Due to convenience fees attributed to your length of stay in the game, using 200 stamina per character could earn you less, with only Php 567.73 made per day.
Splinterlands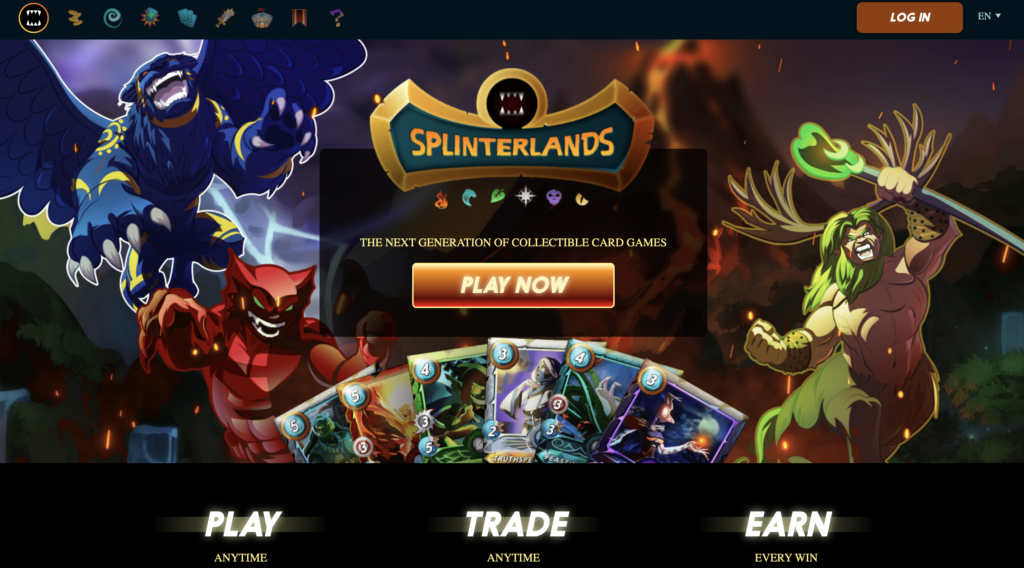 What is it?
If the previous games were compared to the likes of Pokemon and Farmville, Spinterlands is the digit-NFT game alternative of card collecting games such as "Magic the Gathering" and "Yu-Gi-Oh."
The game utilizes the Hive blockchain and is also accessible on desktop and mobile. Due to the security provided by the Hive blockchain platform, players can safely and freely trade digital cards and buy and sell other digital goods.
This enables players to create unique and valuable decks quickly.
How Much Do You Need to Start?
If you don't have the capital for playing games that are more efficiently done in teams, then Spinterland could just be for you.
Since it is a free game, all you need to pay for in the beginning is the spellbook. The spellbook allows you to collect NFTs and in-game cryptocurrencies such as SPS, DEC, and Credits through the play-to-earn model.
As of now, these NFTs only come as plots of land and cards. If you do not plan on making an earning while playing this game, however, you don't need to worry about purchasing the spellbook.
How Much Can You Earn from Splinterlands?
There are multiple ways for you to make a profit in Spinterlands.
First, you can hold assets and create content about them. Writing a blog on splintertalk.io is rewarded by the developers.
From blogging, you can earn token rewards specifically for Splintertalk called SPT. In turn, you can use this SPT to reward users whose blogged assets might be of interest to you. If you would rather have a pro curate your assets, you can also earn passive SPT for delegating this task to @monster-curator.
These asset holdings could be skins, land, cards, card packs, hotels, or DEC. From this, you can receive a daily SPS airdrop which you can stake for a 125% annual percentage rate (APR). You can also gamble your SPS for higher returns in tournaments.
As of writing, one SPS token is worth about Php 20 (or $0.4).
If you want to earn big money, you have to complete daily quests and improve your ranking, as these are likely to get high season-end rewards. Typically, you can earn DEC and reward cards by battling for them.
You can get an average of 20 DEC, or Php 400 (about $8) per win. On the other hand, for every completed quest, you are rewarded with loot chests. Typically, you get 2k+ DEC from loot chests, but there are also times when you'll get lower than that.
If you own valuable cards, you can earn passive DEC income by using peakmonsters.com to handle your cards for the rental market. Currently, the yearly return on assets (ROA) would be 111%. This saves you 11% in your first year of holding and 100% in the second.
Lost Relics
What is it?
If your definition of fun is along the lines of hunting monsters and collecting rare items, then Lost Relics might be the game for you.
Besides earning, you can immerse yourself in the action-adventure role-playing game (ARPG) that Lost Relics (LR) is. This game is powered by Unity and runs on the Enjin blockchain, which is a blockchain specifically designed to verify the rarity and value of loot and other items.
How Much Do You Need to Start?
You don't need money to start Lost Relics; it's a free-to-play game. If you have the budget and enthusiasm, you can subscribe to membership by buying Power Pendants.
These virtual items provide additional restricted content such as skills, benefits, and adventures for premium members.
How Much Can You Earn from Lost Relics?
Lost Relics is a free game.
Unfortunately, this feature also does not guarantee you any income. There are items; however, that appear randomly and can vary in value. While you can't earn anything in-game, the trading system will allow you to buy and sell these NFT assets to other players.
However, this solely depends on supply and demand.
Decentraland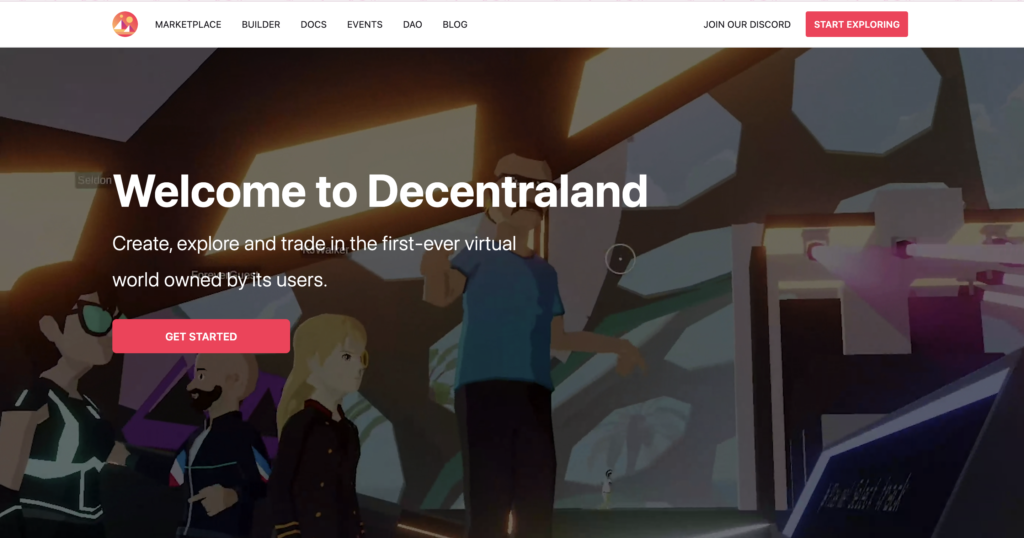 What is it?
Decentraland is a digital free market space that uses virtual reality (VR) and open-source technologies to create a space where players can freely transact in the virtual sphere.
Using blockchain architecture, Decentraland sets itself apart from other competitors through customizable avatars and environments. You can also trade real estate and avatar names.
The Decentralized autonomous organizations (DAO) serve as the governing body in grant proposals, community funding, and voting.
How Much Do You Need to Start?
As Decentraland is web-based, you can download it for free and play as a guest user. At this point, you can already customize your avatar.
However, you will still need to buy MANA to have any form of "digital ownership" in the game. MANA is a cryptocurrency that is available in trading platforms like Binance. However, it is much easier to get your hands on MANA by directly buying it using Coinbase or Gemini.
To buy land, you will need to have at least 8500 MANA. Take note that $5 can only get you about 67 MANA which can probably only get you a new set of eyes for your Avatar.
In Decentraland, the value of land mimics the standards in real-world real estate. Factors such as location and size may affect the value of land and the aesthetics and theme.
How Much Can You Earn from Decentraland?
Like any other investment, you can either lose or gain many: in Decentrland, you should not expect to have an average income.
However, there are other ways for you to earn money. Aside from selling land in the game, you can also make money from playing in the casino. Attending events, and joining giveaways can also be done, but you should know that it's not the most consistent way to earn.
NFT Games in the Philippines
Play-to-earn games is an exciting new industry that presents many new opportunities for gamers and developers alike, and Axie Infinity is just one of the many choices out there.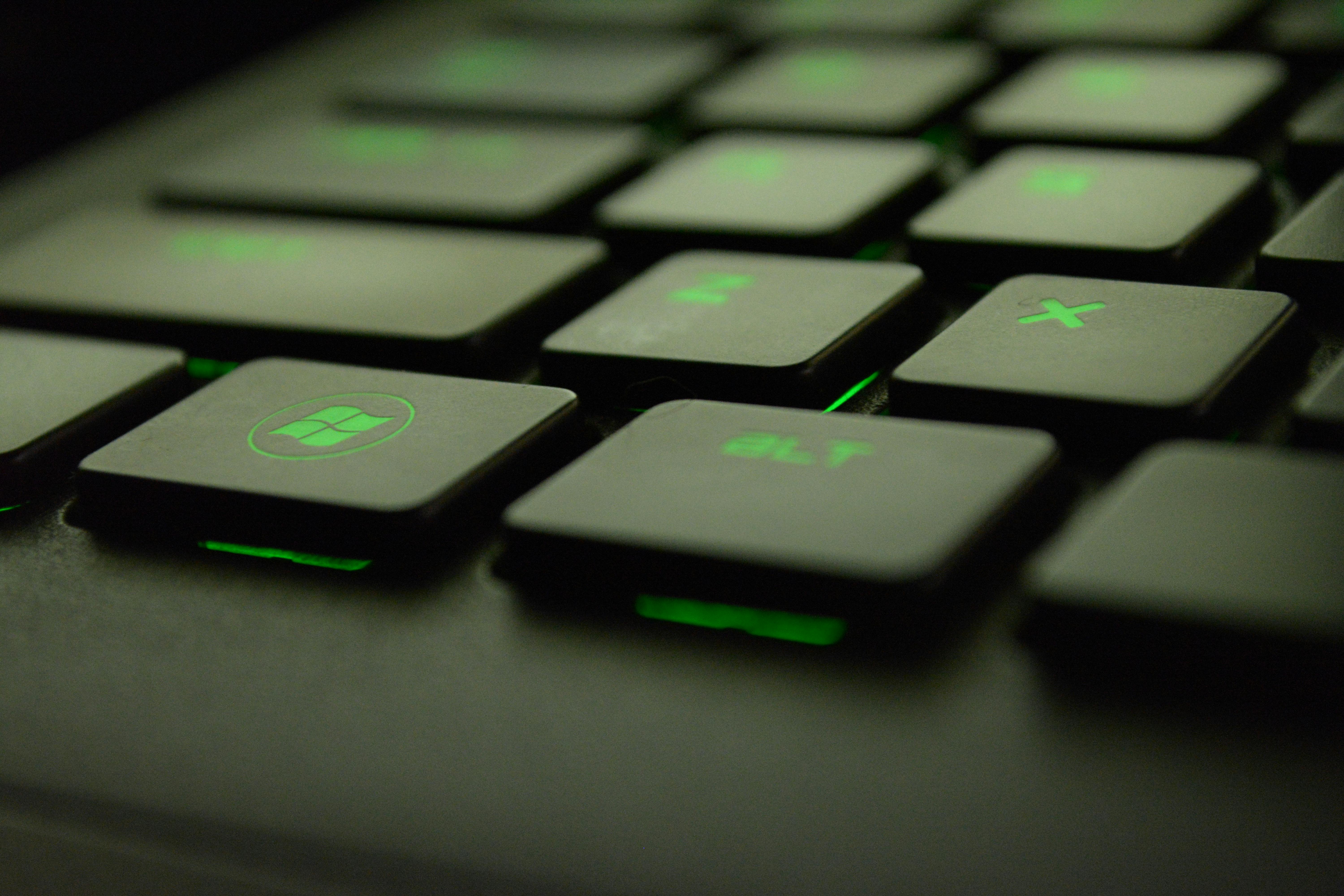 If you're planning on investing in any of these NFT games anytime soon, you now have all the information you need firsthand. Remember to treat it like any other investment; don't invest money you can't afford to lose.
Other than that, though, be sure to enjoy the process!