Registering for a bank is an important adulting milestone. With your own bank account, you're finally starting to gain control of your financial life!
But there are many banks out there, and each one is claiming that they're the best. To add to the complication, there are multiple accounts you can choose from, and you have different needs compared to people who've been at this for a long time.
Don't worry–choosing which bank account you'll open might be intimidating at first, but with just a little bit of knowledge, you'll soon be happily using an account fit for your needs.
What're you waiting for? Let's dive right in.
Factors to Consider When Choosing Your Starter Bank
Before everything else, to find the best bank for you, you must identify several factors that will help you narrow the choices down.
The following are criteria that you should consider when choosing a bank:
Bank Fees
Depositing your money in the bank is better than having it sit around at home. After all, you earn for simply storing your cash in a bank through yearly interest crediting. However, banks are relatively low-risk investments, so it also entails slow growth.
Due to transaction fees, the small interest you earn might only be spent in the bank itself.
This is why you need to carefully note your bank's transaction costs and look out for any hidden fees by carefully reading the Terms of Agreement before signing your contract with the bank. Pick one with minimal transaction costs; it's a red flag for a bank to place fees for almost every transaction you make.
Maintaining Balance
As it can be costly for banks to keep and manage accounts, a maintaining balance or average daily balance is set by most banks.
However, often it's unavoidable that you withdraw money to the extent that your money falls below the maintaining balance. In those instances, the bank can charge you a penalty fee or even deactivate your account.
This is why it is important to look out for banks that offer a low or zero maintaining balance, especially if you frequently withdraw money but are not a regular depositor.
Branches and ATMs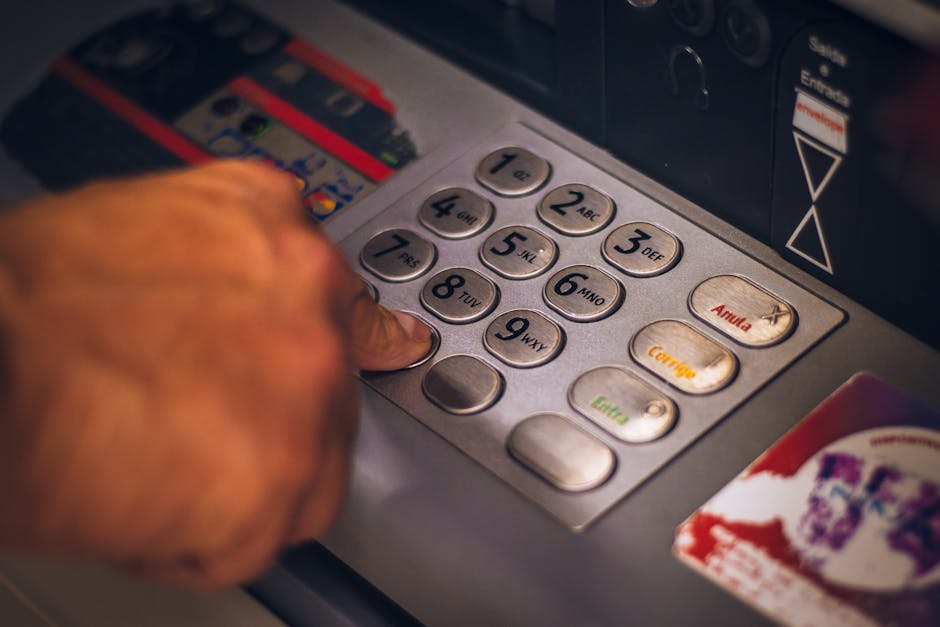 A bank strategically located near you for over-the-counter transactions is still important to consider despite the rise of online banking. Branches open on weekends is something to look out for as well, especially if you cannot attend to transactions during weekdays. Most commercial banks that have branches in malls are typically open all week.
Reliable Online Platform and Mobile App
As contactless shopping and banking have been the norm since the onset of the COVID-19 pandemic, you should go for a bank with a great online or mobile app platform. While most banks have already seamlessly integrated online and mobile banking into their services, many still don't have a customer-friendly interface.
Go for a bank that uses a two-factor authentication process through SMS or other modes of authentication — this indicates that a bank has invested in robust technology and security.
The same is true for banks with a fully functional mobile app and website for depositing, withdrawing, and tracking transactions. It is especially helpful if the bank provides regular notifications for every withdrawal or online purchase made, either through SMS or email. This can help alert you in cases of theft or scams.
Automatic bill payment is also desirable — although you'll have to monitor your subscriptions. Being able to book appointments online before visiting the bank is also an important option to avoid long lines and crowds. Lastly, additional tools for savings plans, budgeting, and account security are several other features to consider.
Deposit insurance
Deposit insurance is a safety net for clients in the rare instance that a bank files for bankruptcy. With it, customers can re-obtain a certain amount of money they have deposited.
The Philippine Deposit Insurance Corporation insures each deposit account to a maximum of P500,000.00 per bank. Make sure to double-check if the bank of your choice is a member of the PDIC for worry-free transactions.
If you happen to have more than P500,000.00 in the bank, it is advised for you to deposit the excess amount in a separate bank so that all your cash can be insured. If you prefer to stay with one bank with that amount of assets, you should look at the bank's numbers, such as total assets, track record, and branch security level.
High-interest rates
High-interest rates will not be of particular concern for you unless you have at least six digits of cash deposit. If you plan to store more or less a thousand in the bank, you will only be earning an interest that will quickly be spent on bank fees. Thus, if you plan to earn more than just a few pesos, you should invest in mutual funds or UITF instead, although you'll sacrifice accessibility.
Customer Service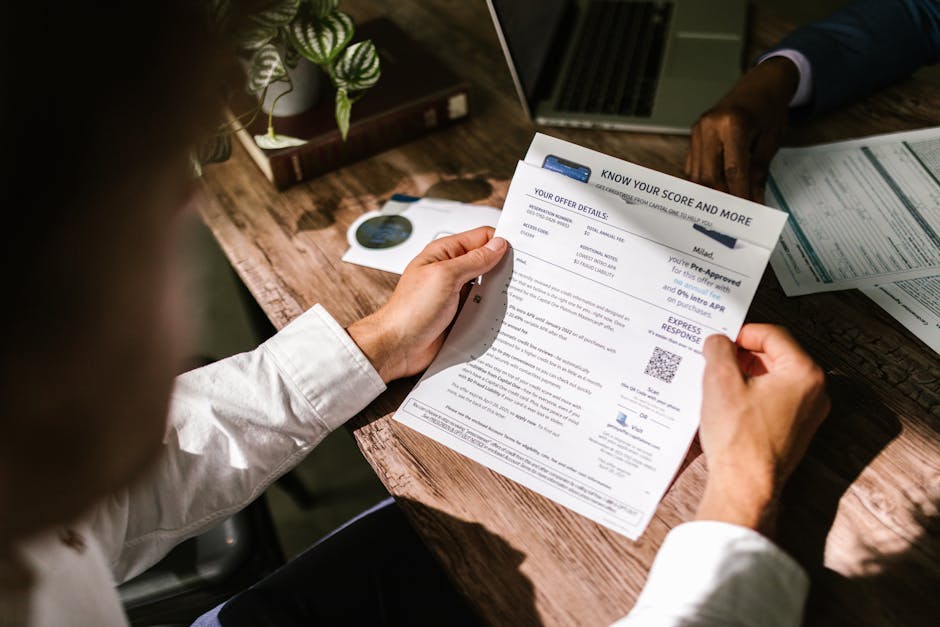 You can tell that a bank prioritizes customer service by providing multiple channels for clients to communicate their concerns. A bank that shows its commitment to providing quality service to its clients would show the urgency in addressing customer concerns. Typical channels would include SMS, email, and social media accounts.
Top 5 Best Starter Banks in the Philippines
UnionBank
The UnionBank Personal Savings Account boasts the convenience of having a VISA EMV debit card without the hassle of a required maintaining balance and a deposit fee.
Features
The UnionBank Personal Savings account does not require any initial deposit. There's also no minimum average daily balance (ADB) requirement.
An ADB of P10,000.00 is required, however, to earn interest. With an interest rate of 0.10%, you can acquire your Personal Savings Account at any Visa establishment near you.
Your money is also made accessible anytime and anywhere through local Bancnet ATMs, Visa ATMs globally, and UnionBank online. A personal savings account requires an annual fee of P350.00, although you will be exempted from paying this fee in the first year of availing your account.
A UnionBank Account is Best for PayPal Transactions
As online transactions became the norm, online payment systems such as PayPal have become the staple transaction methods. While you can send and receive money with Paypal electronically, a local bank is still linked to your account when withdrawing funds.
With the zero initial deposit and maintaining a balance feature of UnionBank, it's the ideal bank for PayPal withdrawals. Although you do have to pay a certain fee for every transaction, it is much better than maintaining a balance of P5,000.00 in, for example, Security Bank. An amount like that defeats the convenience of using PayPal for quick and small transactions.
EastWest Bank
Doubling as a debit card, the EastWest Bank Savings Account starts with a P100.00 initial deposit and requires an interest-earning balance of P500.00.
Features
The Basic Savings Account requires an initial deposit of P100.00 and a maintaining deposit of P100.00. Your account will need P500.00 for an interest-earning balance. The interest rate is 0.125% per annum. All transactions will be documented through an electronic statement and can also be done through a debit card.
You can access your funds through several methods: over-the-counter transactions, EastWest Online, Visa-accredited merchants, Visa-accepting online merchants, Visa Plus ATMs globally, and any local ATM near you.
However, you will be charged P100.00 for every over-the-counter transaction. A separate dormancy charge of P30.00 every month will be applied to accounts that have been inactive for years and with deposits lower than P100.00.
An EastWest Account is Best for Checking Accounts
The EastWest Basic Savings Account is simple to use and requires only a small capital, making it ideal for individual checking accounts. Checking accounts are ideal for long-term savings because this type of account is costly and takes more steps to access.
With an EastWest Account Bank Savings Account, you'll get the assurance of a run-of-the-mill checking account without its usual complexities, making it easier even for a beginner to start saving up for real.
PNB
The Philippine National Bank offers the PNB Tap Mastercard, which brings you all the benefits of owning a debit account minus the cost of maintaining balance and initial deposit.
Features
The PNB Tap Mastercard does not require any maintaining balance or initial deposit — although an ADB of P10,000.00 is necessary to earn an interest of 0.1%.
The Mastercard also offers a 500 Mabuhay Miles promo for your first PAL purchase within three months of availing of the service. Points earned from selected merchants can also be redeemed for Mabuhay Miles.
A PNB Account is Best for PAL Mabuhay Miles Redemption
If you're looking to travel a lot in the future, the PNB Tap Mastercard is the one for you. Not only does it have beginner-friendly features, such as no initial deposit or maintaining balance, but you can also earn points when you use the Tap Mastercard ATM to transact with select merchants.
The points you will earn can then be redeemed for Philippine Airline's Mabuhay Miles. These points act like credit that you can use to reduce or eliminate the amount you will pay when buying a PAL ticket to any destination that you want. Handy for those post-pandemic travel goals!
China Bank
China Bank's Easi-Save Basic is a savings account that offers decent interest with zero initial and maintaining deposits.
Features
As Easi-Save Basic has no initial deposit or maintaining balance requirement, its account opening fee of P100.00 is the only payment you have to look out for. An interest rate of 0.125% per annum is a perk for every account with a minimum P1,000.00 balance. A monthly interest crediting will be done and documented through your ATM card.
Best for Emergency Fund Accounts
Now, we do recognize that an interest rate of 0.125% yearly won't make you rich by any means. However, ChinaBank is distinct from other bank accounts in that it doesn't take a lot of capital to gain interest.
You can compare this to accounts like PNB and Security Bank, which need around Php 5,000 to 10,000 to start gaining even a little bit of interest. It's also slightly higher in rates than the AUB Starter Savings account, which comes at only 0.1%.
This makes China Bank's Easi-Save Basic ideal for accounts that you plan to use to accumulate money long-term but still want to keep accessible: such as an emergency fund. With this account, your emergency fund can already start gaining interest even in its infancy, no matter how small.
AUB
Another savings account to look out for is the ATM-based AUB Starter Savings with no minimum initial deposit or maintaining balance.
Features
While the Starter Savings does not require an initial deposit or maintaining balance, it does require an interest-earning average daily balance of P1,000.00 for your savings to avail an interest of 0.100% every year. This interest will be credited quarterly.
Keep in mind that you will be issued a 20% withholding tax for your account. Deposits are also insured by the Philippine Deposit Insurance Corporation (PDIC) for a maximum of P500k.
You can access your funds through the nearest ATM near you or the internet and mobile banking. A record of all your transactions can be viewed through an Electronic Statement of Accounts (e-SOA). The processing of your ATM Card will also cost you a P100.00 one-time fee.
Best for Basic Access
Some might view this account's lack of perks as a negative thing: we beg to differ. For those who don't want any frills and ribbons in their bank accounts, this one is for you.
With its low starting requirements, easy accessibility, reasonable interest, and low interest-gain requirements, the AUB Starter Savings account is perfect for those who want a good old bank account to use.
Runner-Ups
We've covered five of the best banks in the Philippines for those just starting to grab the reins of their finances. They're not the only ones out there, but they fit your needs best.
However, you may have noticed that the interest rates of the five banks mentioned earlier sit at a measly 0.10% to 0.125% per annum. This is not much, especially for beginner savers who would likely store only a few thousand in their savings account.
Thus, we have picked two other digital banks that come close to being the best starter banks. With higher interest rates and zero initial deposit, maintaining balance, and minimum interest-earning balance, these two banks might just be what you are looking for.
CIMB (G Save)
The Commercial International Merchant bankers (CIMB) is an international bank that originated in Malaysia. So far, it has extended its online banking services in the Philippines. In partnership with Gcash, the CIMB offers the GSave account.
The GSave account offers affordable savings account with a high-yielding interest rate of 3.1% every year. It also does not require any minimum or maintaining interest-earning balance. A unique feature of the GSave is the coverage of Free Life Insurance for P100,000.00 ADB. With varying scopes, CIMB also offers monthly promos for GSave.
All you need is a fully verified Gcash profile to open a GSave account!
ING
The Internationale Nederlanden Groep Bank (ING) is an Amsterdam-based bank hailed for being one of the best banks globally.
Their services in the Philippines offer perks such as a zero minimum and maintaining balance. With no interest-earning balance required, its 4% per annum interest rate for the first four months might be appealing to those who wish to boost their savings. Although afterward, the rate decreases to 2.5%, which is still much more competitive than other banks.
Compared to other banks, ING boasts inter-bank transactions that are free of charge. Like GSave, they also host monthly promos. You can start your account by simply downloading their app today to avail of their free cash incentives.
The Best Banks for Beginners in the Philippines
Opening a bank account is an important milestone of your adult life, but picking the one best suited for your beginner's needs can be confusing.
Nevertheless, if you just keep in mind several factors (such as bank fees, maintaining balance, transaction fees, etc.), you can find accessible banks that won't require a big maintaining balance and won't drown you in costs.
To help you choose, we've picked the five best starter bank accounts for you, plus two other runner ups: