Whether we like it or not, politics is a huge part of our lives. With the nation facing difficulties due to the pandemic, never has it been more important to exercise our right to vote. But how to become a registered voter, especially with all the strict quarantine measures?
This article will discuss everything you need to know about becoming a registered voter for the May 2022 elections.
What is Voter's Registration?
Every eligible voter must register as a prerequisite to the privilege of voting. The voter's registration is a process that requires a qualified potential voter to apply to the Office of the Election Officer (OEO) of the city or municipality where the applicant intends to vote. Once the Election Registration Board approves their application, only then will the applicant be an official voter.
If you plan to become a public official or simply want to vote during the next elections, you must first undergo the voter's registration process.
Now, how do you know if you are eligible to vote this 2022? Take note of the following requirements to qualify in the Philippines' voter registration:
A Filipino citizen who is a first-time voter applicant
For the upcoming Presidential elections, you must be at least 18 years of age on or before May 9, 2022
For the Sangguniang Kabataan (SK) elections, you must be, at the minimum, 15 years of age but no more than 30 years old.
A resident for no less than one year in the Philippines
A resident for no less than six months before an election in the municipality or city where you plan to vote
How to Become a Registered Voter in COMELEC for the 2022 Elections
Compared to previous years, the registration process has slightly changed to accommodate the country's Covid-19 situation. In this section, we'll discuss in detail each of the steps to registering as a voter this 2021.
Requirements and Other Things to Prepare
With the COVID-19 pandemic, it is ideal to proceed with your voter's registration without dealing with the long lines and big crowds. Thus, it is necessary to come to the COMELEC office with the complete requirements.
For a quick on-site registration, you must first make sure that you have done the following:
Secure necessary IDs
If you have not registered in previous elections, then you are counted as a first-time voter. Prepare at least one valid ID and its photocopy among the following:
Passport
Postal ID
NBI clearance
Driver's license
PWD Discount ID
Senior Citizen's ID
SSS/GSIS ID/UMID
School ID or library card (for students)
Employee's Identification Card (ID)
Integrated Bar of the Philippine (IBP) ID
Professional Regulatory Commission (PRC) ID
Certificate of Confirmation issued by the National Commission on Indigenous Peoples (NCIP)
Any valid ID containing your address, photo, and signature. This excludes the police clearance, community tax certificate (cedula), and barangay certificate.
Bringing more than one ID will be helpful if the ID you presented is deemed invalid. Also, ensure that the ID you are submitting contains your updated address within the city or municipality of the office you're applying to.
If you are an applicant turning 18 on the election day (May 9, 2022), you must also bring your original birth certificate and its photocopy.
Book an appointment
To avoid crowding amidst the pandemic, the COMELEC only accepts a limited number of applicants per day. Thus, it is vital to book an appointment to be prioritized when you visit the COMELEC office. Make sure that you schedule an appointment one week in advance so that your request will be approved on time, considering the huge number of applicants.
To book an appointment, inquire about the booking system of the OEO in your city or municipality. If not, utilize the iRehistro web application. Look for your chosen COMELEC office and schedule an appointment through the government's iRehistro platform.
If there is no booking system in your chosen COMELEC office, that means walk-ins are accepted. Make sure to come early to avoid long lines and secure accommodation. Note that applicants who've booked appointments in advance are prioritized over walk-ins.
Prepare to follow health protocols.
Wear your face mask and face shield when you go to the OEO. Bring your pen and alcohol as well. Having your own bottled water would also be essential in staying hydrated while waiting under the heat.
If you're a senior citizen, PWD, or a pregnant woman, you can use the express lane. Be mindful of maintaining at least a 2-meter distance from others.
Accomplishing and Submitting Your Registration Forms
Now that you are aware of all the necessary preparations before visiting the COMELEC office, you must decide how you will accomplish your application form. There are four methods by which you can fill up the application form.
Method 1: Fill Up and Register Online
Open the iRehistro website.
Make sure to read and follow the instructions provided. Ensure that you have filled out all necessary information before submitting your application form. Afterward, visit your local COMELEC office on your scheduled appointment and submit any additional requirements.
Method 2: Fill Up at Home (Manual), Register on Site
Open and download the pdf versions of CEF-1 (Registration/Application Form) and the Coronavirus Self Declaration Form through the Application Forms on the COMELEC website. Persons with disabilities (PWDs) and Indigenous Peoples must also download the Supplementary Data Form (Annex B).
You can access the needed files here.
Print out the forms and make sure that they are printed onto 8" x 13" or long bond paper. The CEF-1 specifically needs to have its pages printed back to back. Make sure that all required fields are filled out. Do note that you must leave the signature or thumb mark area on the application form blank.
Afterward, visit your local COMELEC office on your scheduled appointment and submit your application form and other requirements.
Method 3: Fill Up at Home (Electronic), Register on Site
Download the pdf version of CEF-1 and open it using Adobe Acrobat Reader DC or any PDF reader. Check all choices that apply to you and fill out all required fields. Note that a required field will be highlighted once you choose an option. Do note that you must leave the signature or thumb mark area on the application form blank.
Print out the form and make sure that it is printed onto 8" x 13" or long bond paper. The CEF-1 specifically needs to have its pages printed back to back. Afterward, visit your local COMELEC office on your scheduled appointment and submit your application form and other requirements.
Method 4: Fill Up and Register On-Site
Go to your local COMELEC office on your scheduled appointment. Bring your pen.
Ask for a CEF-1 and a Coronavirus Self Declaration Form from your OEO. Make sure to fill out all necessary fields using your pen.
Hand over your application to the OEO once finished.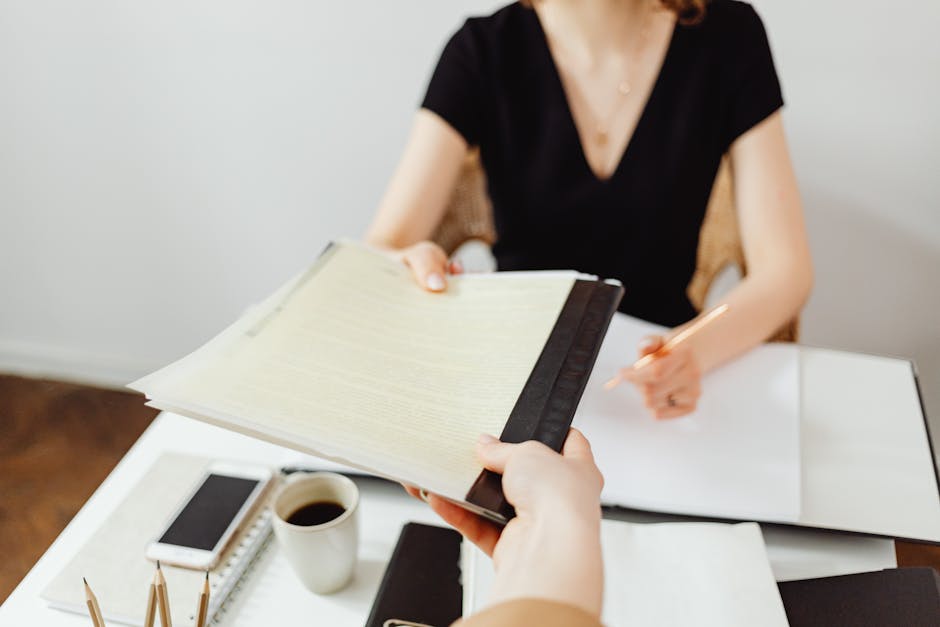 Which method is the best?
To avoid long lines, Methods 1-3 are ideal. However, if you can only do method 4 because of time and resource constraints, it is best to come to the OEO early, especially if you have not booked an appointment beforehand.
Whatever method you choose, you are still required to visit the COMELEC office for biometrics capturing. In this step, the staff will take a photo of you. You will also be asked for your fingerprints and digital signature.
Confirming Your Registration
After the biometrics capturing, you will be asked to write your name and affix your signature on a logbook (preferably with your own pen). This is so that you can be issued an acknowledgment receipt. You can then leave the COMELEC office.
By this time, you just have to wait for the approval of your application by the Election Registration Board (ERB). Do note that you are not yet a registered voter until the ERB reviews your application. Once approved, you will be included in the book of voters of your assigned precinct and are officially labeled as a registered voter.
Make sure to track the progress of your application by checking your status on the COMELEC website.
Until When Can You Register to Vote?
For the Philippines' national and local elections in May 2022, Voter's registration began last September 1, 2020, and was supposed to end on September 30, 2021 (Thursday). However, due to demand, it was extended to October 30, 2021.
COMELEC Registration Schedule 2021
The schedule for Voter registration varies per region due to the different community quarantine guidelines adopted by the LGUs.
Typically, applicants may visit the OEO from 8 AM to 3 PM to submit their requirements. However, it is best to be updated on the registration schedules of your local COMELEC office by visiting their Facebook Page or by looking at local bulletins.
FAQs
When should I renew my voter registration?
Voters' registration applications are made only once. However, if your application status is deactivated, meaning you failed to vote in two consecutive regular elections, you must apply for reactivation. Within the Voter's registration period, submit a CEF-1 and other requirements as an "Application for Reactivation of Registration Record."
How can I apply for a Change of Name/Correction of Entries?
If there is any mistake on your application, bring the same requirements of a first-time applicant plus two copies of your birth certificate (original and photocopy). If you need to change your name or civil status, then an original or certified true copy of the following is particularly required:
Marriage contract
Certification by the solemnizing officer
Court order with a certificate of finality (in case of annulment)
Order by the Civil Registrar or Consul General
How can I apply for a transfer of registration records?
If you plan to vote in the next elections in a different precinct, you still have to undergo the same process as a first-time applicant. In addition to the standard requirements, you are specifically required to bring a valid ID indicating your new address and its photocopy.
When can I get my voter's ID?
Since the Philippines is implementing a national ID system, the COMELEC has ceased producing the voter's ID. While you should not expect to receive a voter's ID upon registration, you can still use the requirements you have prepared in your application as a first-time voter.
How to Become a Registered Voter Conclusion
Despite the current situation, voting registration is now easier than ever due to the possibilities created by online registration. Take this as a sign to register to vote!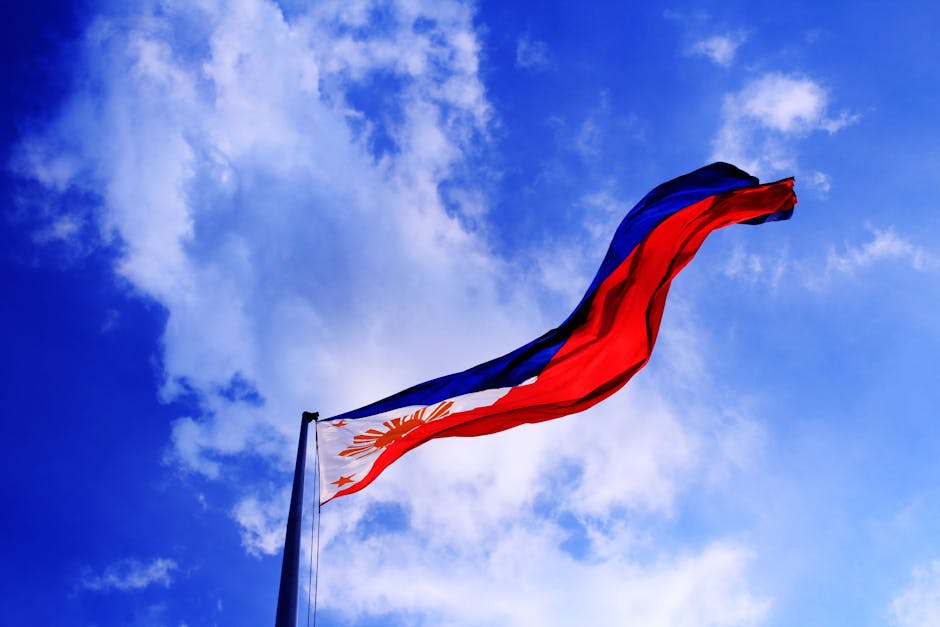 If you are an eligible voter, exercise your voting rights in the next 2022 elections. Just make sure that you have done all necessary preparations before your visit to your OEO. Most importantly, practice physical distancing and follow health protocols on-site.